Measurement systems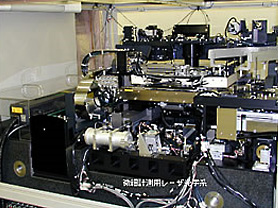 Measurement systems
KYOCERA SOC Corporation provides various measurement systems for defect detection of semiconductor mask and wafer, inspection of liquid crystal panels, optical disk inspection and measurement, and environmental measurement, etc. Our high quality durable optics are applied to such optical systems to ensure reliability, performance and quality.
Fabrication records
●Wavelengths
Vacuum ultraviolet (VUV)
Deep ultraviolet (DUV)
Ultraviolet (UV)
Visual (VIS)
Near infrared (NIR)
Infrared (IR)
※Please feel free to request other wavelengths.
●Categories
High precision, high NA objective lenses
Light focusing
Observation
Illumination
Inspection
Projection
Relay
Spectroanalysis
Height detection
Autofocus
Anamorphic
Fiber output
Fiber light focusing
Fiber coupling
Homogenizer
Collimation
Opticas for focusing on linear
Laser scanning
Laser diode
Laser transmitting
Laser receiving
Differential interference
Laser interferometer
Zoom expander
Applications
Defect detection system for semiconductor mask and wafer, reticle defect detection machine, inspection system for liquid crystal panels, laser radar, spectroscopic analyzer
Clean room facility
It needs to pay keen attention to an environment of assembly and inspection to avoid particle inflow even if it is insensible. KYOCERA SOC Corporation uses clean rooms such as class 100,000, 10,000 and 100 depending on its operational needs and conducts every assembly or inspection process of optical equipments or optical systems.