Objective lenses for mask / wafer inspection
Objective lenses for mask / wafer inspection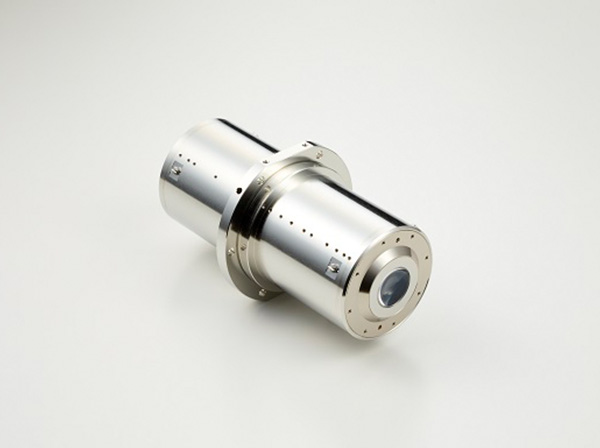 Wide field of view・Long working distance and Aberration-free
The MI series of objective lenses for mask / wafer inspection have co-functioning with a wide field of view, long working distance and aberration-free, and are suitable for semiconductor photomask / wafer inspection.
Customized support for interface section and various relay lenses is available.
Key features
Features

From its refractive optical system, it has no shielding , but long working distance.
It is achromatic within the spectrum of the laser, resulting in good imaging properties.
The design performance is numerically guaranteed by measuring wavefront aberration with an interferometer.
Suitable for semiconductor mask / wafer observation applications.
Applications

Semiconductor wafer inspection equipment
Semiconductor mask inspection equipment
Specification examples
Model No.
MI193-5085
MI266-5085
MI355-5085
Wavelength
193nm
266nm
355nm
Banswidth
(full wodth at half mximum)
8pm
5pm
20pm
Type
Refractive type
Numerical aperture(NA)
0.85
Focal length
5mm
Transmittance
≧80%
Wavefront aberration
(monochromatic)
≦0.03wave rms
Field of view
Φ0.3mm
Φ0.45mm
Working distance
≧8mm
Weight
Approx.4.3kg
Approx.4.8kg
Operating temperature
23±0.5℃
Dimensions
Catalog Download

Objective lenses for mask / wafer inspection