Waveplate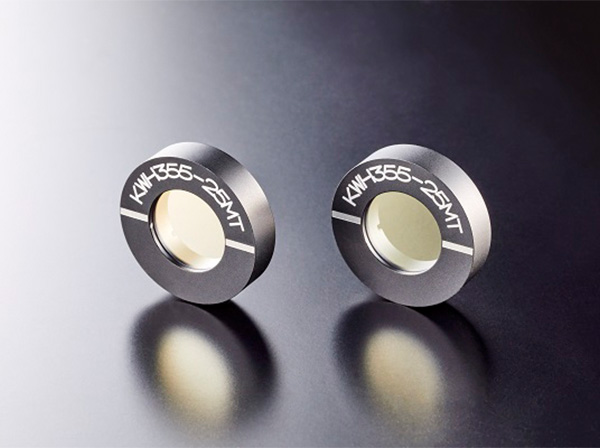 High resistance wave plate
The waveplates are specially coated (e.g.excellent laser resistant) with our background technology of UV, visible and near IR.
In addition, it enables to fabricate a high laser damage optical attenuator, by using a combination of 1/2 waveplate and or PBS with high laser damage threshold coating.
Further to the above, zero-order waveplates, custom-made products with different wavelengths and dimensions, and mounted waveplates are also available.
Key features
High laser damage threshold

≧10J/cm2 @1064nm

Attenuator can be fabricate in combination with PBS
Specification examples
1/2Waveplate (Multi-order)
Mount
Wavelength
Dmage threshold
No mount
266nm
>2J/cm²
Mount
No mount
355nm
>5J/cm²
Mount
No mount
532nm
>8J/cm²
Mount
No mount
1064nm
>10J/cm²
Mount
Common specifications
Waveplate
Material
Crystaline quartz
Diameter tolerance
+0/-0.2mm
Thickness
0.3mm
Retardation tolerance
±λ/200@23±2℃
Surface quality(S-D)
10-5(MIL-PRF-13830B)
Transmitted wavefront distortion
λ/10(λ=633nm)
Parallelism
≦2arcseconds
Antireflection coating
R≦0.2%/surace
Mount
Diameter tolerance
±0.1mm
Thickness tolerance
±0.1mm
1/4Waveplate(Multi order)
Please replace "KWH" in the model number of 1/2 waveplate with "KWQ".