Optical filters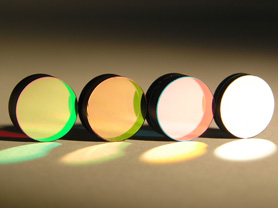 Optical filters
KYOCERA SOC Corporation offers various optical filters for fluorescent microscope, cell sorter, raman spectroscopy for material analysis, satellite's on-board camera etc. KYOCERA SOC Corporation's unique deposition technology to control thickness with agingless methods such as P-IAD (Plasma-Ion Assisted Deposition) or D-IBSD (Dual-Ion Beam Sputtering Deposition) realizes excellent optical filters with high reproducibility and steep spectral characteristics. For example, the achieved center wavelength fluctuation is extremely high uniformity of 0.06% within 100mm in case of the line sensor filters for satellite's on-board camera.
Key features
Example data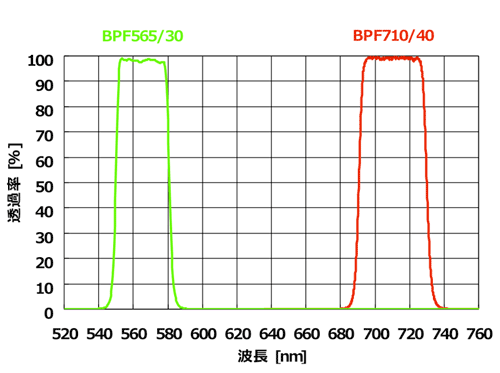 Please feel free to ask us for customized specifications other than the example above.
Specifications are subject to change without any advanced notification.