High NA UV Objective lens (Adhesive - Free)
High NA UV Objective lens (Adhesive - Free)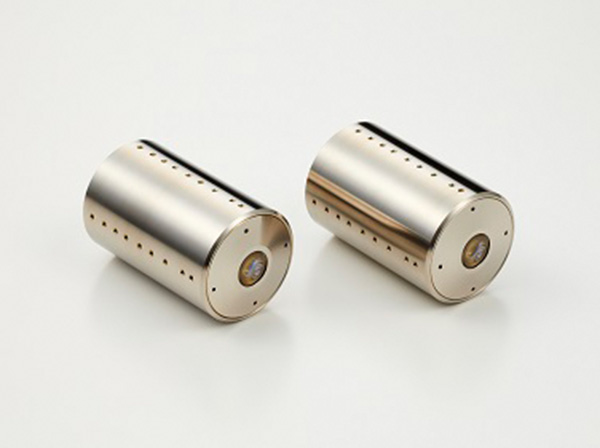 High NA Objective lens (for YAG laser)
High NA makes the focused spot diameter small, and the high resistance coating makes it possible to use under a high power laser.
Also adhesive-free products are available. This adhesive-free products reduce and minimize the outgas to the utmost limit.
Key features
Features

For 405nm, 355nm and 266nm(each exclusive)
Small focus spot diameter from high NA
High resitance coating allows high-power laser use
Adhesive-free products reduce outgas to the utmost limit
Applications

High resolution imaging such as semiconductor mask/wafer observation
Laser microfabrication by submicron level
Specification examples
Model No.
CA266-4085
ST266-4085
CA355-4085
ST355-4085
CA405-4085
ST405-4085
Wavelength
266nm
355nm
405nm
Numerical aperture(NA)
0.85
Focal length
4mm
Transmittance
≧85%
Field of view
Φ0.45mm
Theorical resolution ※1
0.19um
0.25um
0.29um
Focus spot size ※2
Φ0.20um
Φ0.27um
Φ0.30um
Working distance
1mm
Parfocal length
60mm
Outer diameter
CA:Φ45mm
ST:Φ39mm
Mounting threads
M25×0.75
※1. Airy disk radius=0.61λ/NA
※2. Focus spot size=4λM2f/πD. Calculated with M2=1,f/D=1/2NA.
Dimensions
Catalog Download
High NA UV Objective lens (pdf, 317KB)
High NA UV Objective lens (Adhesive - Free) (pdf, 357KB)

High NA UV Objective lens (Adhesive - Free)